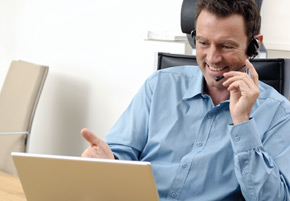 SOTRAS carries out Feasibility studies
SOTRAS designs Special filters on demand
SOTRAS provides Technical support to
customers Product personalization according to customer's requirements
Accurate after-sales service

Warranty
We guarantee that filters produced by SOTRAS are free from defects either in materials or construction. SOTRAS replacement spares parts for the after market meet or exceed the OEM specifications.
SOTRAS will replace any item found to be defective provided that the defect or the damage is solely attributable to defective materials or poor workmanship and always provided that the item is used in machinery maintained in accordance with manufacturer's recommendations and the filters are correctly installed and changed. This warranty shall terminate six months from the date of the purchase invoice and it does not apply to product misapplication, altered products, improper product installation, neglect, accident or shipping damage.
In order to obtain possible product warranty consideration, the buyer must first notify SOTRAS by downloading the dissatisfaction report you can find on this web site and filling in with all the requested  information in the form. Upon receipt of the notification SOTRAS will examine the claim and eventually will issue a product return authorization.
We will not take into consideration products returned without authorization or recall actions made without our formal approval.
Please note: all returned products may be subjected to destructive testing and evaluation procedures.
In no event SOTRAS will be held responsible for any other replacement, contingencies, downtime, loss of income or other incidental or consequential loss.
SOTRAS SRL makes no other warranties, expressed or implied, of merchantability or fitness for any particular purpose.
Last updated on 01/02/2012
Download: